Hi friends! How was your weekend? Mine was awesome – a lot of time with friends and fun-run to boot. 
But to start off the week, I'm presenting part two of the answers for my Ask Me Anything series. You guys had some questions for me about EDs and recovery, so that's what I'm focusing on today. Just remember that I am not a licensed therapist, counsellor or dietitian, and that all of these answers are based off of my own experiences. If you are suffering from an eating disorder or disordered eating, I highly recommend seeking professional help.
1. You have mentioned pseudo-recovery. Did you ever hang out in that stage, how did you know you were there, and if so, how did you push past that point? Or did you just notice others in that pattern?
I absolutely hung out in the pseudo-recovery stage for years. I was eating enough to maintain a doctor-approved healthy weight and was exercising quite a bit, but not so much that it was becoming unhealthy. At the time, I didn't really recognize it. I knew I was healthier than I had been in my eating disorder, so I basically assumed that was as good as it was going to get.
But in reality, I still manipulated my eating, thought about food too much, and on occasion would get anxious about my food choices or change things in my social schedule around what I wanted to eat. I think pseudo-recovery is a necessary stage for most people in recovery, but we have to realize that it's not the end-stage. In order to push past that point, I had to recognize and accept my behaviour and what was happening. Eventually, I realized that full recovery sounded a lot more appealing than what I had been living, so I had to push myself to really eat what I was craving and when I was craving it. Once again, I had to force myself to push past the anxiety I felt around food or my food choices and really just start living the life I wanted. I talk more about it here.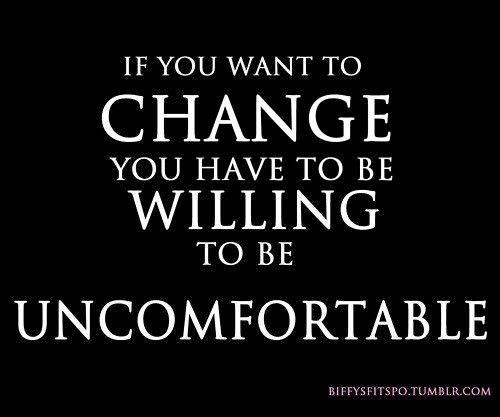 As for whether or not I can recognize the behaviour in others – of course. But from my own experiences in pseudo-recovery, I know that trying to call someone out for their behaviour or trying to force them to change won't accomplish anything. All I can do is offer to be there for them and offer support and advice when they're ready to understand and make the necessary changes.
2. When you started eating more to recover from HA, how did you know when it was ok to start adding in exercise?
This is a tricky question, because it really is going to be individual for everyone. I had to look for signs from my body that exercise was going to be ok again. Basically, once I got my period back, I knew that my body was well on it's way to recovery. As my cycle started coming back and on a more regular basis, I started adding in more exercise. I'm planning on an HA update tomorrow, so I will talk more about it then!
3. What sort of help did you get for your eating disorder? What were the main things that helped you recover?
The biggest thing in recovery – you have to decide that you want to recover. All the professional help and support in the world won't lead you there if you haven't decided that you really and truly want your health back.
(img source)
Once I made the decision that I wanted to get better, I lived and breathed recovery. I wrote in my journal every night so I could try to tease apart my feelings and learn what emotions I was covering up by not eating. I read recovery books. I completed workbooks and exercises to repair my relationship with food and fix my self image. When I was struggling, I reached out to everyone around me and asked for support. I challenged myself with 'fear foods' on a regular basis. I looked at the people in my life who seemed to have a healthy relationship with food and tried to emulate what they did. 
On the professional side of things, I worked with a doctor, a dietitian, and therapists. I saw my doctor on a regular basis to monitor my weight and my vitals. I got a meal plan from a dietitian and checked in with her regularly to ensure that I was following it. I started attending group therapy sessions every week so I knew that there were other people out there who could relate to what I was going through. I saw a therapist that specialized in eating disorders and met with her for over a year.
All in all, the biggest things that helped me recover were: my willingness and drive to recover, having a meal plan so I didn't have to stress over what or how much to eat, having professional therapy, and having a good support system.
In all honesty, when you dive into recovery, it will feel like it's taking over your life. But it's the best decision you'll ever make.
(img source)
4.  What advice can you give for someone trying to find a balance between bingeing and restricting?
The best advice I can give for this situation? Work with a registered dietitian and get yourself on a meal plan. It's hard to get off a bingeing/restricting cycle if you're not eating regularly, and getting yourself on a regular meal plan will help make sure that you're not skipping meals, getting too hungry, and finding yourself in a binge. It is possible to just plan to eat every 3-4 hours, but working with an RD and getting a meal plan set up will give you a little more motivation and accountability.
But that's all for me today – I hope that answered some of your questions!
<— Is there anything you want me to address in my HA update tomorrow?
<— Any other questions or comments about what I discussed here?