Hi there! I hope everyone is having a fabulous weekend. Mine has ended up being more restful than expected – my movie date got pushed back (one of the girls going wasn't feel well) so other than a dinner with my mom and my aunts tonight, this weekend has been pretty easy. Not a bad thing, considering how busy it's going to get very, very soon.
But, I did my groceries yesterday, so I'm sharing that along with my weekly meal plan and workout recap. Also, I'll be linking up with week two of Arman's Spill it Sunday.
So first up, the groceries. We hit up Costco yesterday, and I have to say…we will not be need meat or bread products for a long, long time. Thank goodness for freezers.
Proteins/Dairy
pork chops (buried in there somewhere)

ground turkey

turkey pepperettes

beef jerky

chicken thighs

stewing beef

eggs

egg whites

cream cheese

cottage cheese

tuna

salad dressing
Produce
I definitely don't buy produce in bulk, so we just hit up a regular grocery store.
bananas

baby carrots

kabocha

broccoli
Frozen
stirfry veggies

chicken strips
Pantry/Miscellaneous
sea salt grinder

bagels

hummus

canned mushrooms

lemon juice

bread
Sunday: out for dinner
Monday: spaghetti with a turkey meat sauce
Tuesday: Jessica's chicken cheesesteaks (they didn't end up happening last week)
Wednesday: pork chops, roasted sweet potato and broccoli
Thursday: tuna melts and salad
Friday: sandwiches (probably grilled cheese) and tomato soup
Sunday: TRX
Monday: full body heavy weights
Tuesday: off
Wednesday: Interval Box
Thursday: Hot Power Flow Yoga
Friday: Step
Saturday: Extreme Circuit
A lot of the classes are changed around/cut out for three weeks around the holidays, so I'm trying to get in all my favourite classes now before I have to go without some of them for a few weeks. Also, in yoga this week – I managed to hold crow for a good ten seconds! My balance is pretty terrible, so I was happy with myself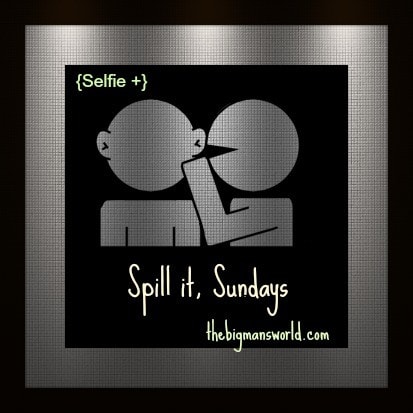 The theme for today's linkup is travel – we're supposed to list up to 5 of the most memorable places we've traveled too. I definitely have not traveled as much as I would like; but I've have some pretty great trips in Canada, the US, Mexico and the Caribbean. 
In the interest of space, I'm just going to go with three:
1. Minneapolis. I wouldn't say that it was the city itself that made it memorable, but the company; I was there for HLS this last September, and got to spend a weekend hanging out with some awesome blogger friends. Minneapolis is a nice city, but personally, I think we should hold a 'conference' in Vegas or the like next time 
myself with Gina, Chelsea and Amanda – miss you girls so much!
2. Playa del Carman, Mexico. I was here for a week with two girlfriends in the Spring of 2012. This was my first 'real' girl trip, and it was awesome – while I got a little bored of the all inclusive drinking by the pool after a while, spending time with friends, doing a little bit of exploring, shopping and eating some awesome food made it pretty fabulous.

And I got to show off my athletic prowess by climbing Coba like it was my job. Also memorable: the worst sunburn I've ever gotten in my life. my legs were reeeed.
3. Vancouver. When I used to dance (yes, for those of you that don't know – I was a Highland dancer growing up) I would compete in the Canadians almost every year. When I was about 11, the competition was held in Vancouver, so my family and I flew over, but stayed some extra days so we could explore and have a family vacation. So…I adore British Columbia. The most memorable day was probably when we went up to Whistler. We took the gondola up, but my brother and I decided that we weren't up far enough…so we continued to climb up the snow to the highest possible peak that we could. And then slid down the mountain on our asses, which is clearly the classiest way to do to it. And then on the way back down in the gondola, we spotted a bear – still the only bear I've seen outside of a zoo.
Annnd my parents have all the pictures of that trip, so I'll finish off with the 'selfie' aspect of the linkup:
Selfies are only improved by the presence of pugs. And I can't wait until Thursday when we can get that cone and the button on his eye off for good!
And side note: he really loves sitting like that…I don't get it either.
Enjoy the rest of your weekend!
<— Are there certain yoga poses that tend to elude you? You probably won't catch me doing handstands anytime soon…
<— What are your Costco staples? My answer: egg whites, frozen stirfry veggies, bread/english muffins. Eric: beef jerky.
<— Most memorable place you've traveled to?
<— What places are on your travel bucket list? Mine includes California, New Orleans, the London that I don't live in, Switzerland, France, Rome, New Zealand, Australia, Japan, Greece, Croatia…I've got my work cut out for me.