12 Flares
Made with Flare

More Info

'>
12 Flares
×
Pssst! Better With Sprinkles turns two today! Keep an eye out for a fabulous giveaway next week to celebrate.
Hi there!
Although my inclination is to be lazy in the summer, there's still a few things I want to get done. Naturally, this happens in the form of goals. 
So first off, a recap of how my goals went in June:
1. Use my small group training yoga classes to further explore my yoga practice.
Done! Although a bunch of classes got delayed and I had to miss one, so I've only actually had three classes so far (the fourth is tonight). So far, I'm really enjoying it! I know there's been some improvement in my alignment on basic poses, and I feel like I'm starting to understand yoga better as a practice, rather than a bunch of crazy poses thrown together. And I've been focusing more on meditation. So far so good!
2. Disconnect.
Yup! When I went to go visit family a few weeks ago, I wasn't able to get my internet connection working for a while. So I kind of had to force myself to disconnect, but it was thoroughly enjoyed. As much as I love participating in social media, it's nice to focus on face-to-face interaction and relaxation.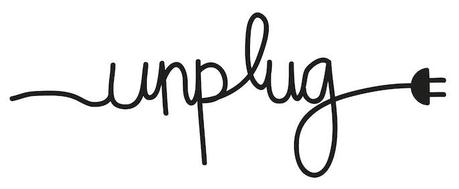 3. Finish my French program.
Ok, big fail on this one. Between my computer crashing (twice), thesis edits/conference prep, and all the traveling/events I had this summer, I didn't make any progress with this whatsoever. Oops.
4. TV and computer off at 9:30.
I think I did ok with this one. Some nights I did, other nights were more like 10:00-10:30. But I don't have any early mornings anymore (for the moment) so I'm not too worried about keeping up with this goal.
July Goals
And what I want to accomplish this month:
1. Focus on my job hunt.
While I've been 'job hunting' for the last little while, I was going about it pretty lazily and had only actually applied for about 2 jobs – basically, procrastinating. But that's not an option anymore and I NEED a job, so I need to start actively searching, applying and networking. Fingers crossed!
2. Finish my French program.
Yup, this is a repeat goal. Hopefully this month I can actually get it done! Semi-bilingualism always looks good on a job application, right?
3. Slowly and carefully reintroduce weights into my exercise routine.
So it's been a few months, but I'm really feeling the itch to get back into a heavy lifting routine. My plan right now is to introduce weights slowly – not trying for any PR's or anything ridiculous, but just trying to get a feel for it again. And again, slowly – I'll start off with one additional workout a week to my yoga, walking and Physique. And of course, fuel properly before and after. Did I mention I was doing this slowly and carefully?
Happy to be back in the squat rack.
4. Feel prepared for my thesis defense.
My thesis is ready to go (more or less – I'm waiting on one more draft to come back, but there shouldn't be too many corrections) and I have my thesis defense date. Of course, now I just have to make sure I feel ready for it my knowing my literature and my research inside and out. People keep reassuring me that it isn't a big deal, but nonetheless, I want to feel prepared so that I don't get caught off guard by any questions.
That's all for me today – have a great Thursday!
<— Any job hunting advice?
<— What are you hoping to accomplish in July?
<— Any fitness goals right now?
<— Do you speak a second language? If you could speak a second (or third or fourth or fifth) language, what would it be?