11 Flares
Made with Flare

More Info

'>
11 Flares
×
So even though we're a few days into June, I can still discuss some of my favourite things and favourite moments from May, right? better late than never 
So in May, I was…
Reading:
Over the weekend, I finally finished reading The Wise Man's Fear by Patrick Rothfuss, which is the second book in The Kingkiller Chronicle (I reviewed The Name of the Wind, the first book in the series here). The second book continued to prove that Rothfuss' debut was not just a fluke – this man is seriously talented when it comes to fantasy. The worst thing about this book was the fact that Book 3 likely won't be released until next year.
I've actually at a bit of a loss for what to read next, actually. I wondered around the library for a bit but nothing jumped out at me. I need book recommendations!
Watching: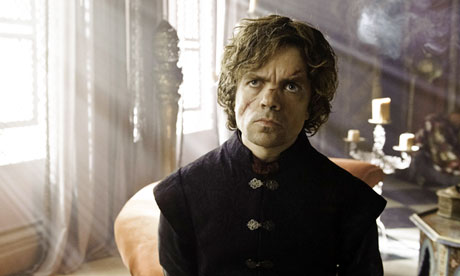 Game of Thrones. Of course. PLEASE tell me that you saw episode from last Sunday!! If you haven't read the books…betcha didn't see that coming, did you?
Listening to:
Amaranthe – the Nexus. It's my metalhead roots showing…basically, if you ever wanted to know what metal sounded like when it was fused with pop melodies, this is it. It's a pretty fabulous album, but I'm not sure if it beats their first release.
Eating:
For the last week, lots of salads. In fact, I managed to eat one a day as per my guidelines for salad week…definitely feeling a little better now that I'm getting fresh produce in me on the regular.
So…bacon. It's amazing. It's one of those foods that I had convinced myself for ages that I didn't like. I was wrong. Oh, so wrong. Bacon is delicious.
Mexican food. Of course, that's no different from any other month.
Drinking:
I've been developing a love for iced tea over the last six weeks or so…with a little bit of sweetener, it is absolutely perfect for summer. Starbucks Passion Iced Tea is definitely winning for me!
May Blog Recipes:
And writing random blog posts about:
And to finish off, my favourite moments from May:
Who couldn't love that face? 
So May was pretty awesome…and I know June's going to be too. A lot of exciting things coming up soon!
Have a good one!
<— Bacon fan?
<— What were you reading in May? Any book recommendations for me?
<— Did you come up with any awesome recipes in May? Give me links!