14 Flares
Made with Flare

More Info

'>
14 Flares
×
Pssst! Today is the last day to get the special discounted price on your first month of the Booty Camp Fitness Hit the Weights Program. Remember, you can always use the code 'sprinkles' at checkout to get $10 off your first month's registration!
You had to expect TNBC today. (source)
And so, it's Halloween! I'm working at a bake sale most of the day, but I have a costume party to look forward to this weekend…and I love my costume. And Atti's costume. His costume goes with mine, and that's the only hint you get for now. What are you being?
But, since it's the last day of the month (which legitimately makes me a little sad – October's my favourite) I figured it was a good day to recap.
So in October, I was…
Reading:
Do you ever read two books at once?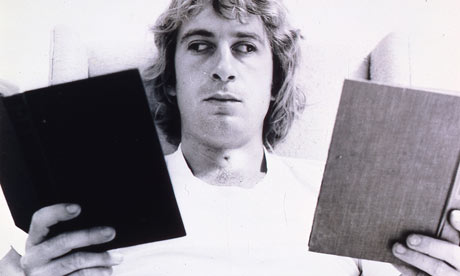 Creepy. (source).
Because that's basically what I've got going on right now. I decided to start The Game of Thrones series again (perfect timing – Book 5 just got released on paperback a few days ago) and I'm also reading Allegiant, the third book in the Divergent series. So far, I'm liking it – does anyone want me to review of it when I'm done? I've been told that the ending is super-frustrating, so I'm a little afraid to finish it.
Watching:
American Horror Story. 
Pretty sure this show wins for being the creepiest on television (img source). So many crazy twists, and Kathy Bates is fabulous in everything she does.
And of course, The Walking Dead.
That should come as absolutely no surprise to you (img source). The season started off a little slowly, but it's starting to pick up!
Listening to:
Normally, I listen to heavier stuff when it comes to music. But I do have a couple of soft spots for the occasional radio-friendly pop and dance-type music. Mainly for Lady Gaga (but I do love me some Britney or some Kesha too).
Kind of really loving 'Applause' right now. Don't tell anyone. 
Eating:
Slowly making my way through the rest of the Dairy Queen ice cream cake in my freezer.
Let's just say that that cake is significantly smaller than it was a few days ago 
Drinking:
I bought a two liter bottle of Diet Dr. Pepper in my fridge for mixing/chasing purposes for the pre-party, but then I ended up sticking to champagne and wine. So, I've been sipping at this all week.
Not even sorry.
October Blog Recipes:
Random Posts in October:
Best October Moments:
And apparently, everyone is a big fan of me in the sombrero….
Have a great Halloween! To quote Pitch Perfect: "Make good choices!"
<— What were some of your October highlights?
<— What's your Halloween costume? Halloween plans?
<– What's one song or band in your music collection that you're slightly embarrassed about?