12 Flares
Made with Flare

More Info

'>
12 Flares
×
So I'm a bit of a self-professed book nerd. When I first learned how to read I instantly deemed it my favourite activity. All throughout elementary school where we'd be given a collection of books (10-12) and told to read 3 of them over the course of a few months, I would read them all. I had built-in shelves in my childhood bedroom that covered most of one wall, and at least half of that was books. I was reading Stephen King and other 'adult' books by 10-12. When I had to write a book report in grade 11, I chose "A Clockwork Orange" just because I wanted the challenge of actually learning and comprehending the language used in that book.
So when this week's Spill It Sunday (thanks for hosting Arman!) had books for the theme, I knew it required its own post. I could seriously yammer on about books all day, but I'll try not to take up too much of your time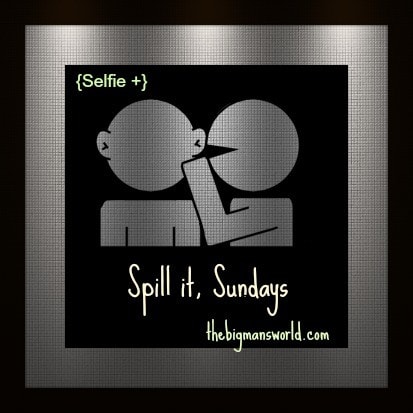 1. Favourite novel of all time?
So, I've been thinking about this all week, and I still don't think I have an answer. I have books that I absolutely adore but have only read once or twice (Room by Emma Donoghue), but then I have ones that I read time and time again, but still probably wouldn't consider my absolute favourite (Everything's Eventual by Stephen King). I feel like I should choose some sort of great classic that I loved (Wuthering Heights) or a book that got my through a difficult time in my life (Life Without Ed by Jenni Schaefer) or a childhood favourite (The Cuckoo Clock of Doom by R.L. Stein) but none of those quite feel like the right answer. So basically…Arman, I refuse to answer this question.
(img source)
2. Favourite genre:
So while I do love reading memoirs (particularly if they're funny – basically anything that Chelsea Handler has written) my favourite would have to be horror/fantasy. I pretty much grew up on Goosebumps books, and I've read a ton of Stephen King and Anne Rice in my time. 
3. Favourite childhood novel:
Basically, I read a TON of series as a kid. Goosebumps, Fear Street, The Baby-Sitters Club, Nancy Drew, Animorphs, Sweet Valley Jr. High…probably anything from one of those. The ones that stand out to me: Goosebump's The Cuckoo Clock of Doom (the first Goosebumps I ever read!) Nancy Drew's The Hidden Staircase, and California Girls! (A Baby-Sitters Club Super Special. P.S. did anyone else secretly wish they could be Claudia? Basically, eat candy all day and be a natural fashionista?)
4. Favourite Series?
Well, I just listed off all my childhood series, so there's a bunch for you there. But these days? If you've been reading my blog for any length of time, you probably know the answer to this one, considering that it inspired my Halloween costume this last year:
Game of Thrones! I was Daenerys and Atticus was my dragon 
 I have a minor (read: major) obsession with both the books and the TV show.
5. Which book would you hope future generations will continue to see as a classic?
See above. Can it be made mandatory in schools to read the series?
6. Worst novel to be written?
I am super determined to read every book I start, so even if I don't like it I power through. One that I've never managed to finished though? Little Women.
Does it make me a terrible person that I really just do not like this book at all? I get about halfway through…and give up. Pretty sure that's happened about 3 times now? I don't think I can consider it the worst novel ever written (considering that it's on pretty much every literary top 100 books list out there) but I just can't get into it.
And of course, the weekly selfie:
Oh, just ignore the pug…he thinks he's a demon sometimes.
Have a good one!
<— Would you be able to pick a favourite book?
<— What's your favourite genre?
<— If you could be a character from a book, which one would you choose and why?
<— What's a book that you started and couldn't finish?