16 Flares
Made with Flare

More Info

'>
16 Flares
×
Good morning! Happy first day of December! The best thing about today? I get to start my advent calender 
 I'm not the only one who still lives for those in December, right?
But today I'm just popping in with my weekly groceries, meal plan and workout recap. I'm also joining up with Arman's Spill It Sundays, just in case I don't talk about myself enough on here 
Produce
spinach

kabocha squash

orange bell pepper

baby carrots

green beans

bananas
Proteins and Dairy
egg whites

frozen shrimp

chicken drumsticks

lean ground beef

eggs

Chocolate Greek yogurt (I was intrigued!)

Spinach and feta chicken sausages
Frozen
Eric's frozen meals – yay sales!
Pantry/Miscellaneous
reduced sodium soy sauce

whole what bowtie noodles

brown rice vermicelli

tomato soup

diced tomatoes

unsweetened vanilla almond milk

hot dog buns

Poutine flavoured chips (sooo intrigued. And clearly Eric's name is written all over those).

bagels

tomato soup

Caramel & Sea Salt Lindt bar (so excited to eat this)
Sunday: pork tenderloin with roasted sweet potatoes and salad
Monday: pancakes and bacon
Tuesday: Skinnytaste's Cheeseburger Casserole
Wednesday: chicken sausages on a bun with green beans
Thursday: shrimp stirfry
Friday: How Sweet Eat's Chicken Cheesesteaks
Saturday: date night
Sunday: impromptu day off. I planned on going to a TRX class but we were snowed in, so I turned it into a laze-around-on-the-couch day. I haven't had a complete rest day like that in ages, so it was pretty awesome.
Monday: Interval Box
Tuesday: off
Wednesday: Yin Yoga
Thursday: full body weights workout
Friday: Step class
Saturday: Extreme Circuit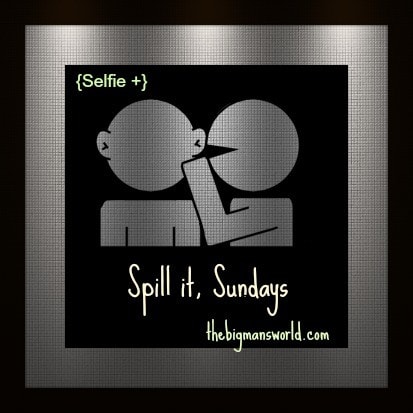 And now, answering Arman's questions for the week!
1. What is your cultural background?
On my mom's side, there's British, Scottish, Irish and French, and on my dad's, British and German. I probably identify more with my Scottish background than anything else.
2. What was your most memorable birthday and why?
Hmmm…that's tough one. 19th birthday was memorable for obvious reasons (yay Canadian legal drinking age!) and I'm pretty sure that my 22nd was memorable, if the pictures I have from that night are any indication…. 
3. What is the #1 thing you want to accomplish in your lifetime?
More than anything else, I want to be happy. I have no idea where my life is going…what sort of work I'll end up doing, where I'll end up living, when I'll have kids or how many…but no matter what direction my life goes, I want to be able to look back and say that I lived a thoroughly happy and fulfilling life.
4. What is the stupidist thing you've ever done?
Think that I wasn't good enough. That if I could reach some sort of satisfaction with my physical appearance, everything else would fall into place – I just had to be thin. Clearly, that couldn't have been further from the truth – I wish that I could go back to my teenage years and tell myself that I was fine just the way I was.
5. Who was your childhood hero?
Kimberly Hart.
I might have been a big Power Rangers fan growing up…
And since we're supposed to include a selfie:
A repeat of the "I love my butt" shot. Just cause 
Have a good Sunday!
<— Who else has an advent calender?
<— When was your last 'laze-around-on-the-couch' day?
<— Who was your childhood hero growing up?
<— What meals are you thinking of making this week?