13 Flares
Made with Flare

More Info

'>
13 Flares
×
Hello there! I hope your weekend is going fabulously.
So, I feel like my grocery posts were getting a bit repetitive, so I'm going to skip those for now. I'll cover the meal plan and workout recap for the week, and today I'll be linking up with Arman's Spill It Sunday. Sound good? I still may do a grocery post every now and then, but not every week.
Sunday: baked rainbow trout, brown rice and roasted broccoli
Monday: Black Bean Mexican Casserole
Tuesday: homemade fettuccine alfredo with shrimp
Wednesday: Pizza bagels, roasted broccoli
Thursday: salmon burgers and salad
Friday: easy meal/out
Saturday: easy meal/out
Sunday: TRX
Monday: Zumba
Tuesday: off
Wednesday: off
Thursday: Hot Power Flow Yoga
Friday: Cardio Drums
Saturday: off
As you can see, there's no real rhyme or reason to my workouts right now. I'm still taking it easy and taking plenty of rest days, but pretty much I'm just doing what I feel like, when I feel like doing it. I'd love to get back on an actual plan or program soon, but this is working just fine for the moment.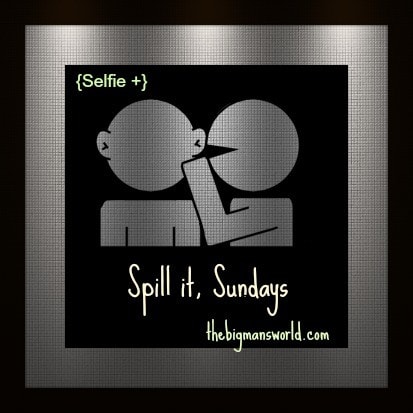 So, last week we talked about fats for Spill It Sunday. This week:
(img source)
Yup, we're talking protein this week!
1. What is your favourite protein source?
Eggs! I try to include a source of protein at each meal, and eggs are a cheap and delicious way to do so.
I usually do a combo of whole eggs + whites. I usually have 1-3 a day.
2. What is your favourite meat?
Although I don't eat it too often, I love bison. It has a higher protein content than beef, which is always a good thing. And considering that bison (American buffalo) typically isn't raised on feedlots, most of what's available is going to be leaner, grass-fed, and hormone/antibiotic free. (source)
3. What protein receives unfair flack? What protein is overrated?
Hmm…similar to what I posted last week, red meat. While I don't think we need to eat it every day, I do think that once or twice a week is great – lots of protein and lots of iron.
Overrated protein: chicken breast. Unless it's fried, stuffed, or covered in cheese or BBQ sauce…it's boring! I find thighs and drumsticks to be so much more tender and flavourful.
(img source)
4. Link up a protein rich recipe:
How about last week's protein mug cake?
5. What is your perception of this macronutrient?
While I do think that the importance of protein is overblown a little bit these days with lifting weights and Paleo being all the rage, I think it's still an important macronutrient. Honestly? I think guidelines that suggest that we only need about 10% of our daily calories from protein isn't enough, but we don't necessarily need the crazy amounts portrayed in bodybuilding circles, either. It's important and I think it should be included in each meal, but it should be balanced out with appropriate amounts of fats and carbs, too.
Also, protein powder. I use it daily and think it's fine, but it shouldn't be our primary source of proteins.
6. What benefit does protein play in your persona eating habits?
It helps me stay full, it keeps my muscles growing, and obviously, taste. I try not to emphasize meat too much, and instead include lots of eggs and egg whites, dairy, and some protein powder for breakfasts, lunches and snacks. Meat is usually included in dinner.
I think it the end, we need to focus on balancing all of our macros appropriately – if you have too much of one thing (protein), you're probably lacking in another.
And another throwback for the selfie this week:
A St. Paddy's Day throwback seems appropriate, doesn't it? This was from four years ago…and I can't believe it's been four years since this picture was taken. And hey…I guess I did own something green at some point? I'm still trying to figure out my outfit for tomorrow.
Enjoy the rest of your weekend!
<— Should I keep doing grocery posts?
<— What did you do for St. Paddy's last year?
<— Do you use protein powder? What do you usually use it for?
<— What's your opinion on protein? Are people overdoing it these days?